Rays 21th Round Pick - 641st Overall:
Adam Liberatore, LHP, Tennessee Tech
Senior pitcher. Here's his player page:
www.ttusports.com/sports/bsb/2009-10/bios/liberatore%20adam
5.30 ERA, 74 strikeouts in 74 innings.
Rays 22nd Round Pick - 671st Overall
: Matt Koch, C, Loyola Marymout
BaseballAmerica rated him #145 in the state of California: "Loyola Marymount's
Matt Koch
, whose older brother Brady played for the Lions from 2001-2004, emerged as the team's best power hitter this season with 15 home runs. The redshirt sophomore's defensive skills as a catcher are not outstanding, but his raw power may appeal to clubs seeking a backstop with pop."
Rays 23rd Round Pick - 701st Overall
: Kevin Patterson, 1B, Auburn
Rated #12 in Alabama by BaseballAmerica: "DH
Kevin Patterson
was slugging .769 thanks to 16 home runs in 114 at-bats. A 24th-round pick in 2007 out of high school (White Sox), Patterson had a tough college career, struggling with defensive fundamentals, nagging injuries and contact. He had struck out in 33 percent of his at-bats over three seasons. While Patterson runs well, including a 6.8-second 60 time on scout day, he's a poor left fielder who takes bad routes to the ball, and he has played almost exclusively at DH for Auburn this season. He could still go with a single-digit pick thanks to his strength and bat speed, which give him greater raw power than anyone else on his team."
Seiler: "Kevin Patterson is a powerful first baseman from Auburn University. Patterson originally came to Auburn from Oak Mountain High School in Birmingham, Alabama, where he was an excellent prospect. He was a potential top three rounds pick before he broke his hamate bone at the beginning of the 2007 season, and he never really recovered his stock. His commitment was also considered strong, so he slipped all the way to the twenty-fourth round, where the White Sox took him and were unable to sign him. He headed to Auburn, where he's had a bit of a disappointing career playing all over the diamond. He's had his best year to date as a junior, so he's come around at the right time, but he still doesn't play every day. He fits best as a first baseman at the next level, but he has so little experience there due to Hunter Morris being ahead of him that it's difficult to project him. Scouts see Patterson as a potential power bat off the bench, and he's being scouted accordingly. At the plate, he's a below-average hitter with a few holes in his swing, and he's never going to be a contact hitter. He has plus power, though, and his numbers this spring have proved he can hit a ball a long way when he makes contact. He's a below-average runner, though, so he's fairly one-dimensional offensively. Defensively, he profiles as an average first baseman with an average arm, but since he hasn't played there much, it's hard to say exactly how he'll end up. He's expected to go somewhere in the seventh to tenth round range, and he isn't expected to be a difficult sign."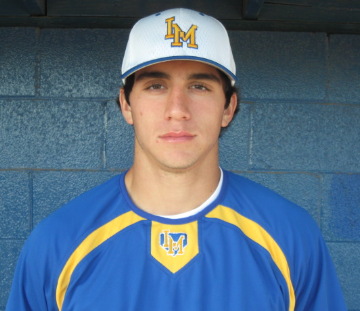 Rays 24th Round Pick - 731st Overall
: Daniel Poncedeleon, RHP, La Mirada HS, California
Shares a name with a boxer, so tough to dig up info.
6'4" 195. High school page says: "
All-CIF in football as senior (CIF champs) and recently signed baseball scholarship with University of Arizona behind a 90-plus fastball and a nasty, nasty breaking ball."
Rays 25th Round Pick - 761st Overall
: Matt Spann, LHP, Columbia Central HS, Tennessee
BaseballAmerica rated him the #36 player in Tennessee.
Andy Seiler: "Matthew Spann is a nice pop-up high school left-handed starting pitcher from Columbia Central High School in Columbia, Tennessee, a small town about 40 miles south of Nashville. Spann wasn't really known on the prospect scene before this year, though his name was mentioned whenever there was a discussion about bid-bodied left-handers in this high school draft class. He took a step forward with his stuff this spring, and even though he's still raw and needs work mechanically, he's being discussed as a legitimate draft pick. That is fairly new, because most scouts figured he was so raw that he'd almost certainly have to go to college to build any draft stock. However, he's generally considered a potential number four starter now, and he has the big build and potential stuff to be better if everything comes together exactly as planned. His stuff right now, though, is generally considered average or below, and he's going to need steps, perhaps multiple steps, at every level going up the minor league ladder. His fastball is an average pitch that sits 86-89, touching 91 a few times, and he projects to sit in the low-90s, which is solid for a left-hander. His curveball is underdeveloped, and it gets fringe-average future grades, and the same goes for his changeup and a slider he has tried. He's pretty much failed with every offspeed pitch he offers, but there's still some hope. He has the draft stock to be picked somewhere in the tenth to fifteenth round range, where he's likely to turn down an offer to go play junior college ball."
6'7", 185 gives him a lot of projection.